Nicholas Roerich
Estate Museum


in Izvara

O.A. Cherkasova «N.K. Roerich and America»
---
As the exhibition toured from town to town it was enriched by the new paintings, created in the USA. In the summer time Roerich was travelling around Arizona, New Mexico, and California. He came to Monhegan island where he painted "Ocean" suite and "New Mexico" series. In these works delighted Americans beheld their native landscapes that were seen anew by the Russian artist. Simultaneously Roerich was working on the series absolutely unexpected for western viewers - "Sancta" (literally meaning "The saints", though Nikolay Konstantinovich preferred the word "accomplishers"). It included such works as: "And We Open the Gates", "And We Continue Fishing", "And We Labour", "And We Do Not Fear", " And We See", "Himself Came", "St. Sergius".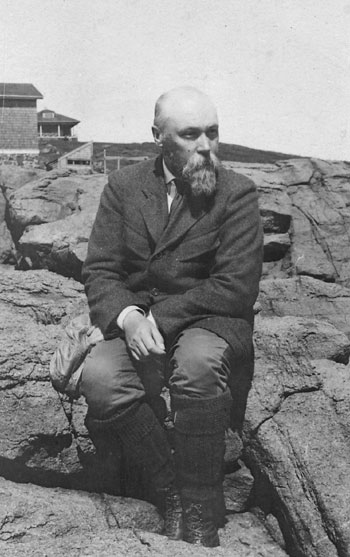 Nicholas Roerich. July–August, 1922. Monhegan, Maine.
Courtesy of N. Roerich Museum, New York.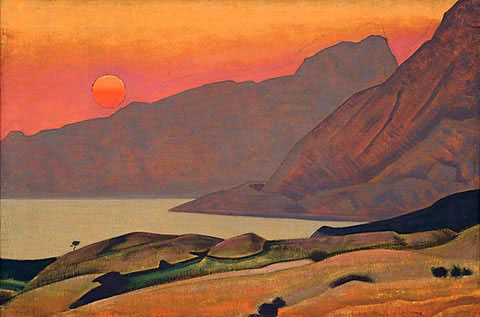 N.K. Roerich. «Monhegan, Maine». From «Ocean» series. 1922.
Museum Address: 188414, Izvara Village, Volosovo District, Leningrad Region, Russia.
Phones: +7-813-73-73-273 (group tours); Phone/Fax +7-813-73-73-298 (general)
Museum Director: Cherkasova Olga Anatolievna
E-mail:
izvara@inbox.ru