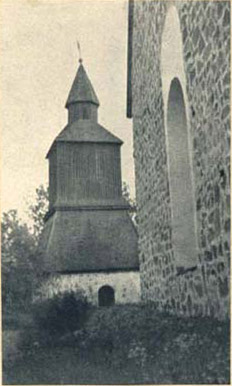 Various researchers unknown to one another evidently traverse the same Northern path from different angles. They are guided not by intellectual fabrications but by historic finds. We need all possible evidence of the Scandinavian presence in the East. Based on the available data one develops a definitive vision of historical predominance of the Scandinavians in the west of Finland. Such data is all the more significant in light of the recent trend to recognize only Novgorodian influence amongst the Finns.
There were a calm navigable passage in the skerries, convenient harbours and precipitous shoreline for easier defence. There were woody terrain fraught with birds and animals, rivers and lakes full of fish. All those things attractive to intrepid seafarers lured the Scandinavians predominantly to the coastal line between Porvo – Unsikirkko. Inroads into the depth of the country may be supposed within the region of Tavastehus. The same way from the west saw the advance of Catholic Christianity. The undertakings of the friars from Valaam and Konevets monasteries were left mostly without consequence, except for some spots in Karelia. The former monastery, however was founded as early as in 992.
It is not surprising that already by the 8th century, even before the well-known marches to Karelia by Torkel Knutson, the first stone churches appeared along the western coastline. By and by these churches were painted and decorated by the zealots of Catholicism. Thanks to solid granite masonry and the strongest fixation of the joints, the oldest churches in Finland have endured till our time.

Let's not search for "the unprecedented" in the simple structures of the churches, in their tall facades, decorated with symbolic crosses, in their prolonged windows and low doors, nowadays enlarged almost everywhere. For us there is no revelation therein.